About HEXIS …
HEXIS S.A. are a major manufacturer of self-adhesive films for visual communication, objects customization and surface protection. The company celebrated 25 years of innovation in 2014!
Since its foundation in 1989, HEXIS have successfully held their position as the French leader in the sign and digital printing industry despite fierce international competition.
HEXIS have 2 manufacturing sites: one at our headquarters in Frontignan (Hérault department), and one in Hagetmau (Landes department). At a time when the "Made in France" label needs to be promoted, HEXIS have been working for many years to highlight French know-how in our factories, thus supporting employment in France and contributing to environmental protection. The HEXIS Group employs 380 people around the world, including 280 in France.
HEXIS know-how
The company specializes in high-performance self-adhesive cast PVC, polyurethane and latex films and offers highly innovative solutions for professionals of digital printing, signage, visual communication, vehicle wrapping and textile marking.
The applications for these products are billboards, the decoration of premises and objects, signage, light boxes, markings for vehicles (cars, trains, trams, boats, planes,…), objects and textiles, lamination, etc.
Today, the market for adhesive films is diversifying rapidly. Customisation and made-to-measure tasks for our highly technical films are increasingly common. New markets are emerging, with the use of adhesive film in design, decoration and both interior and exterior design.
For several years now, HEXIS has marketed an entire range of products for industrial projects.
We also market adhesive films, to both replace paint and protect surfaces on high-speed train carriages, regional trains and trams in both France and abroad. Similarly, the wagons of the Paris and London undergrounds are covered by HEXIS, making it possible to combine both aesthetic coherence and protection against degradation.


The activities of the company are divided into 5 main families of product

Full-coloured films for computer-assisted cutting

The activities of the company are divided into 5 main families of product

Supports for large format digital printing

The activities of the company are divided into 5 main families of product

Films for Total Covering

The activities of the company are divided into 5 main families of product

Films for textile markings (cuttable and printable)

The activities of the company are divided into 5 main families of product

Films for surface protection (anti-microbial, anti-graffiti, anti-scratch…)
Find out more about HEXIS!
HEXIS, a manufacturer of adhesive films.
The Research & Development department
HEXIS devotes 3 % of its turnover to R&D, and employs 20 people in its laboratories. HEXIS has a laboratory on both of its production sites, for both R&D and quality control.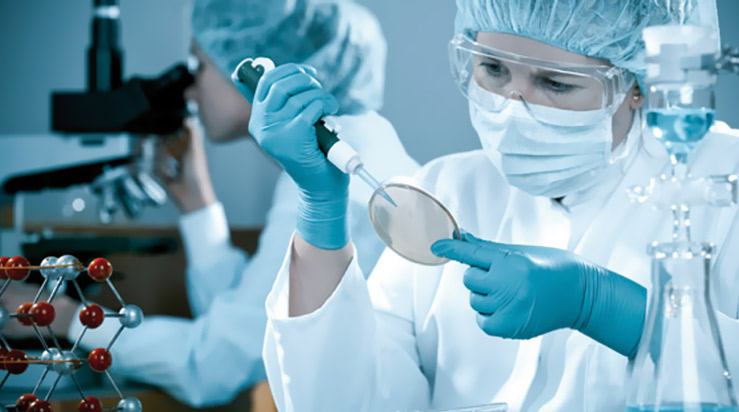 State-of-the-art analyses guarantee the quality of our products. To do so, we assess:
Elongation and breaking load

Colour conformity

Surface roughness

Peel force

Immediate adhesion ("tack")

Final adhesion to the support

Stability over time (in a heat chamber and in "QUV")
After France … the world!
Through diversification and the high added value of technical films, HEXIS has taken up the challenge of globalisation and today exports half of its production all around the world thanks to its 6 subsidiaries and its distributors.
One avenue for international development for HEXIS is subsidiaries: creation, integration or external growth.
Subsidiaries Distributors + Independent franchised companies
HEXIS works in partnership with independent franchised companies in the Netherlands (HEXIS Nederland), Switzerland (HEXIS Swiss) and the United Kingdom (HEXIS UK). 50 distributors supply 85 other countries around the world.
Our key figures
To continue our growth, we work on improving the quality of our products and processes and, naturally, continue to develop our production tools so as to be able to extend our production capacities.
Annual production capacity in 2015

22 millions de m² of adhesive films
Annuals turnovers
Consolidated, in million euros
Quality and sustainable development
Under the leadership of the company's CEO, Michel Mateu, HEXIS has integrated a large number of the values of sustainable development into the running of the company, particularly in the social field. In parallel, HEXIS has made major investments in the last few years and has implemented actions to limit the impact of its activities on the environment. The following good practices can be seen as examples.